H/P: 012- 499 5887
04- 530 7516
LOCATION MAP 地图位置: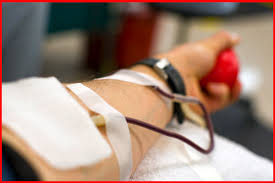 | | |
| --- | --- |
| | |
Pageviews

:: Latest Activity 最新活动
::
Donate Blood, Save Life !
KEMPEN DERMA DARAH BULAN SABIT MERAH SPT
https://m.facebook.com/profile.php?id=811753402273079
2014年红新月会威中专区捐血运动报告:
红新月会威中专区共联合或主办18场次捐血运动,2014年共筹获2759包血。抢救生命。
给大家鼓掌拍拍手。。感恩大家!这是大家的努力!我们不是医生、护士。但,我们是让血库充足,充满【使命】的热血人士!感恩大家。加油。

Malaysian Red Crescent (SPT Chapter) Blood Donations Report for the year 2014:
During the year of 2014, the Chapter had successfully organised a total of 18 blood donation sessions and collected a total of 2,759 pints of blood for the government and private hospitals for their emergency rescue actions in saving lives.
We are grateful to have the support from all of you as donors to make every blood donation session a success. Thank you.