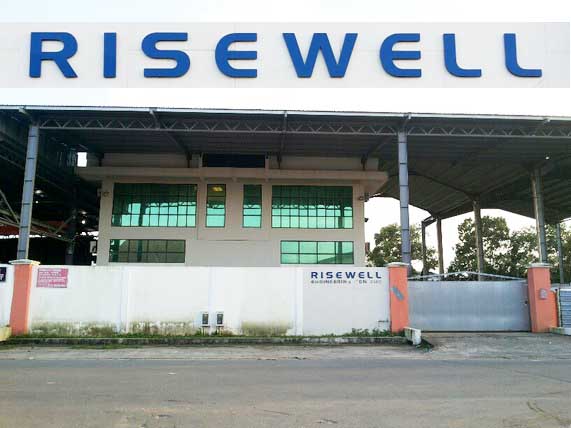 RISEWELL ENGINEEING SDN BHD
RISEWELL STEEL WORKS SDN BHD
SOON KION HIN SHIPBUILDING SDN BHD

地址
ADDRESS:


LOT 2960, 2961, 2962, 2963
PERMY TECHNOLOGY PARK, TUDAN,
98000 MIRI, SARAWAK, MALAYSIA



电话

TEL

: +6085-420077
传真 FAX
:
+6085-420077

电邮 EMAIL
:alvytang
@gmail.com
地图
LOCATION MAP:
OUR PROFESSIONAL SERVICES 我们提供的专业服务
MARINE VESSELS BUSINESS UNITS
RISEWELL is one of the major shipbuilding contractor group in MIRI. We construct new build vessel consists of Hull, Superstructures, Outfitting, Machineries and Piping system.
We are more than 350 workers team consists of skill, semi-skill and general workers.
We construct Multipurpose Vessels, Workboat,
Anchor Handling Tug, Multipurpose Platform
Supply Vessel, etc...